Roasting marshmallows sitting around the campfire, BBQ's on the beach and hikes at sunrise – is there anything better than switching on that out of office and heading on a road trip to explore the great outdoors with friends?
In honour of International Friendship Day on July 30th, we wanted to share with you 10 of our uniquely crafted campervans which make the perfect base for camping with friends.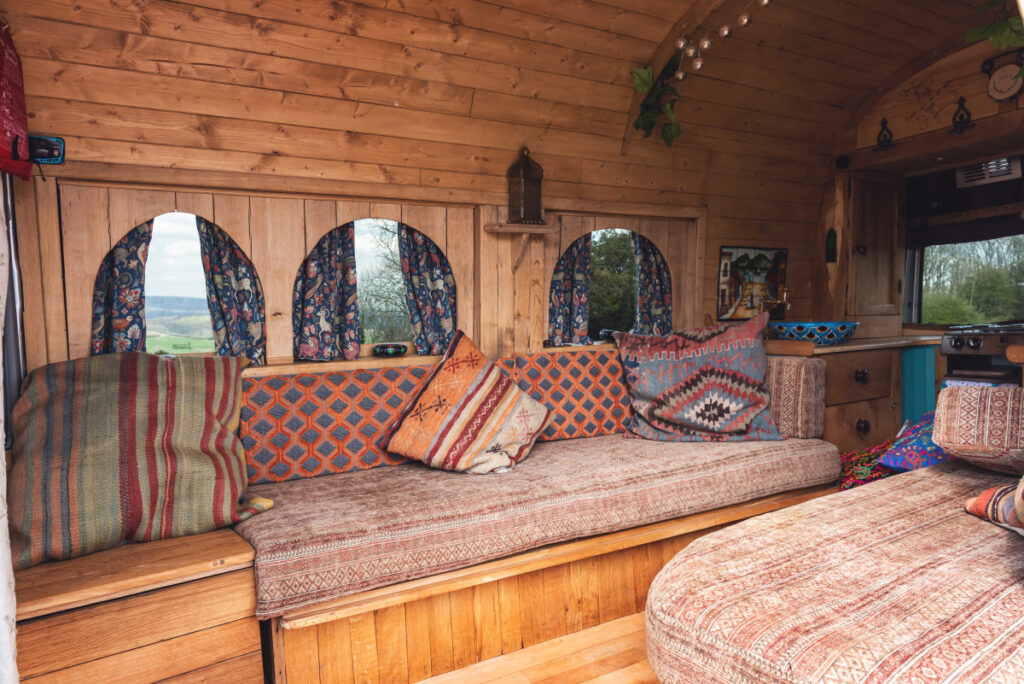 This campervan oozes personality and has been designed with socialising in mind. There are two sofas, creating the perfect space to kick back and relax with a few friends in the evening. 
Berths: 3 | Belted Seats: 3
---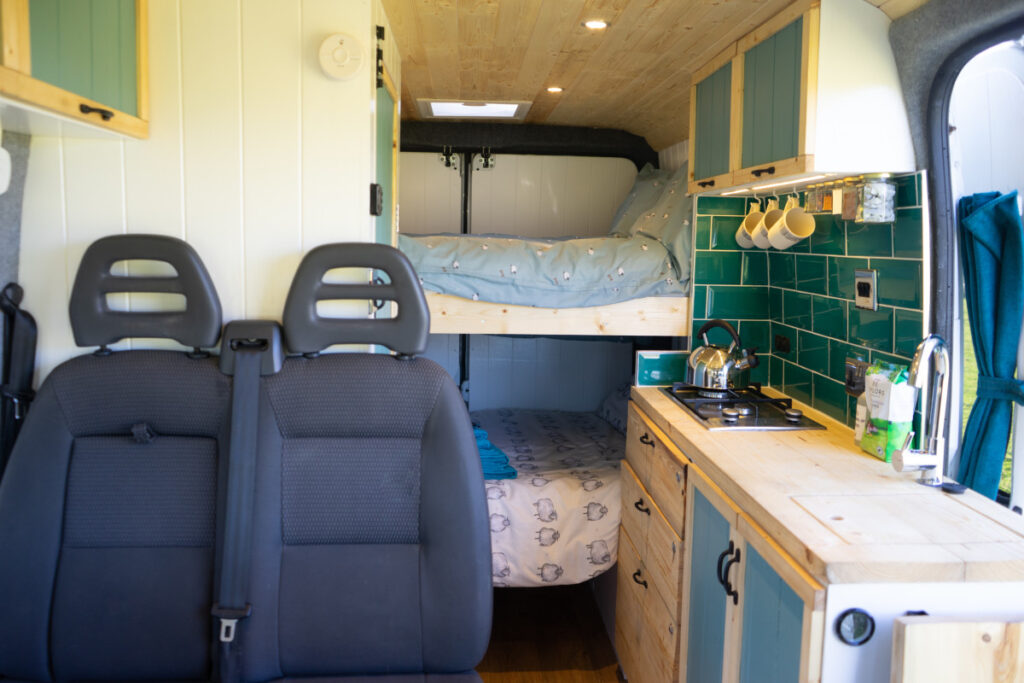 Vocal cords at the ready, this camper will leave you singing for joy! Rhapsody is an adaptable 4 berth camper with 4 belted seats. He sleeps 4 in two double bunk beds, making him the perfect choice for any group getaway! 
Berths: 3 | Belted Seats: 3
---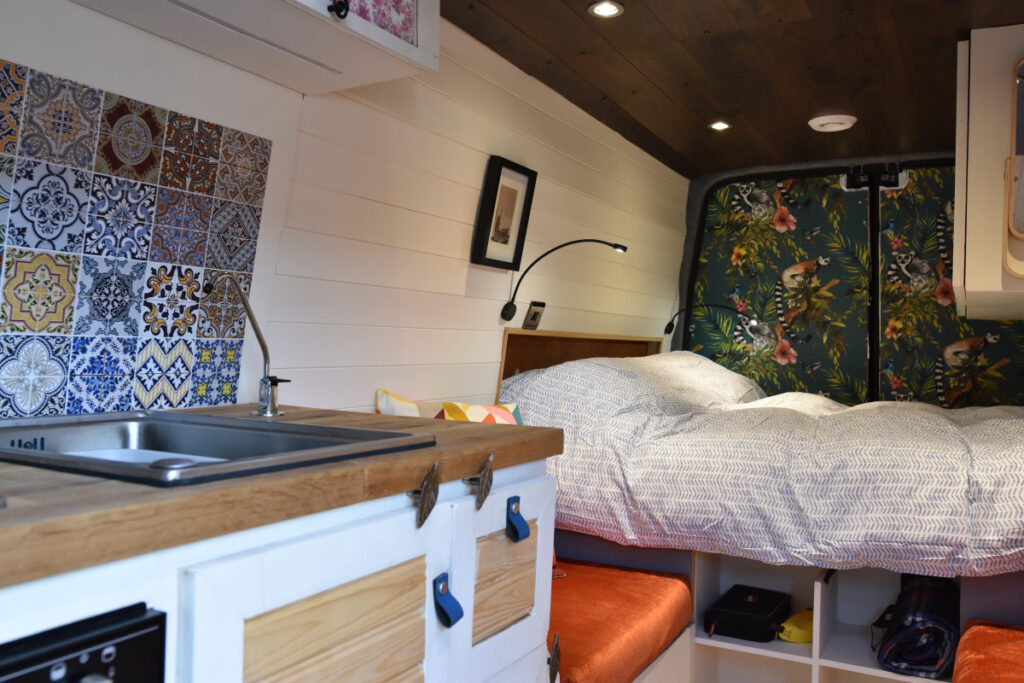 Take your camping experience up a notch with this lovely pet-friendly campervan. Douglas can sleep up to two people in a comfy double bed and one in an additional bed made by transforming the bench seating. 
Berths: 3 | Belted Seats: 3
---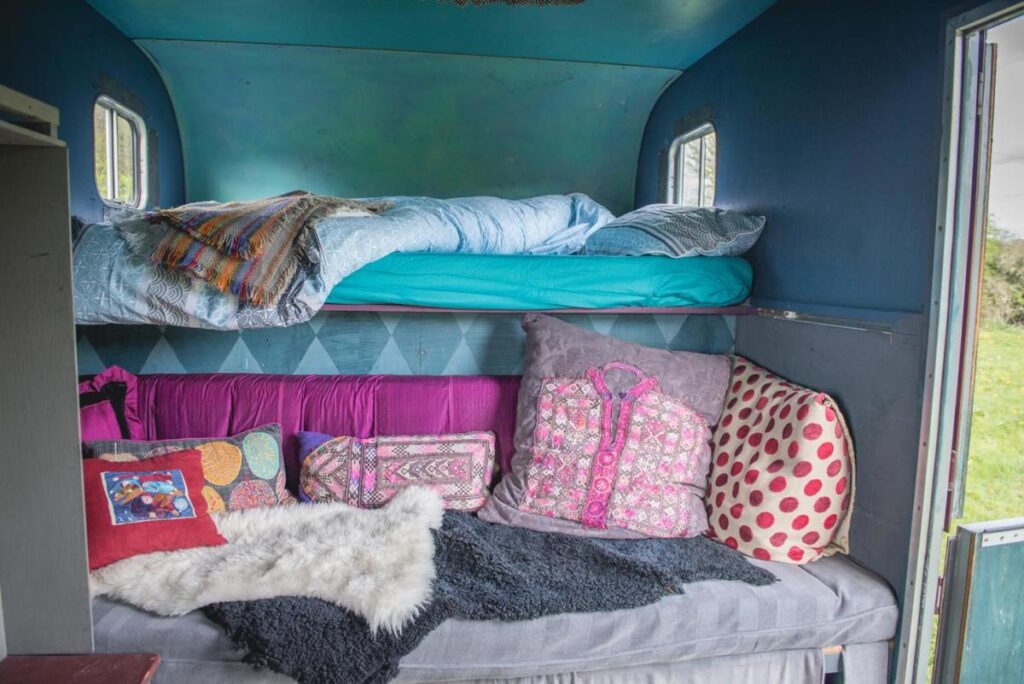 This pet friendly camper is the perfect setup for the ultimate festival glamping experience, or maybe take her further afield to some of Europe's most beautiful destinations. Wherever you go, you'll certainly turn heads with this stunning camper van!
Berths: 3 | Belted Seats: 3
---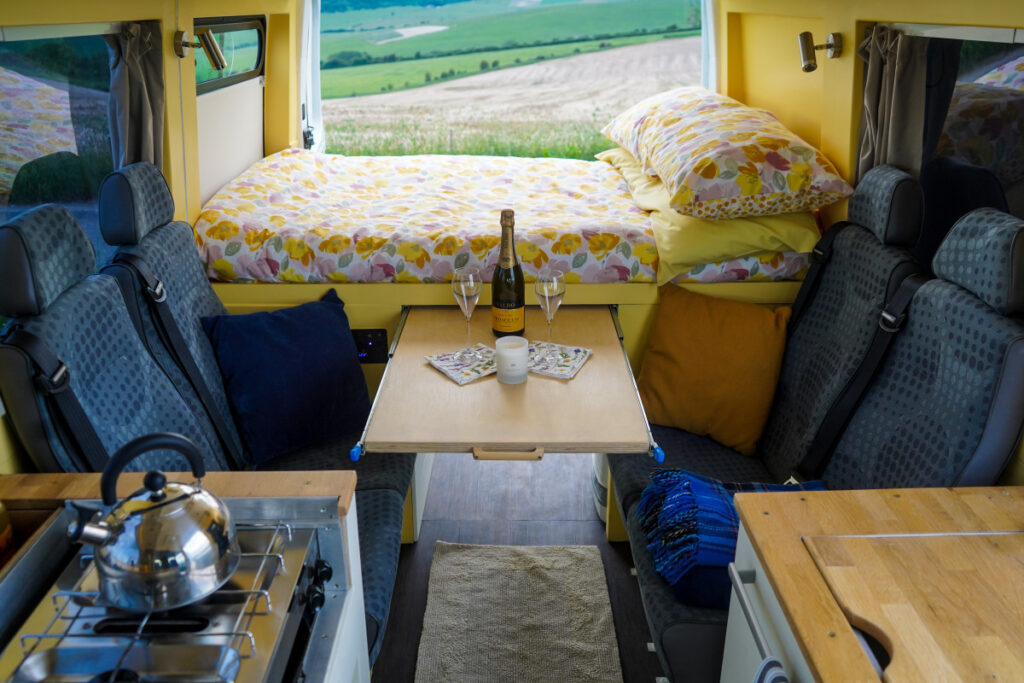 Whilst this camper only sleeps 2, it does seat 6, making this the ideal base vehicle for a camping trip with friends. Pack up the sleeping bags, a few tents and you're set to go. We'll leave it to you to decide who gets the luxurious comfy double sized bed. 
Berths: 2 | Belted Seats: 6
---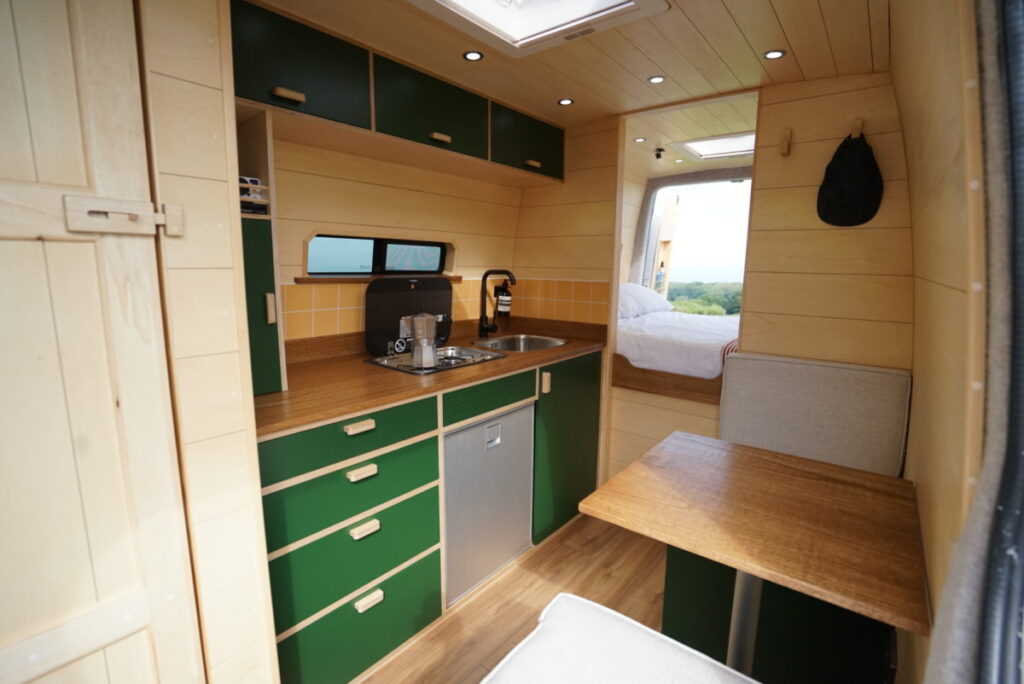 Seeking an all year round home away from home for you and a couple of pals? Say hello to Fern. Fern's spacious and versatile interior allows you to feel open and free. Sleeping 2 in a luxurious double bed and one in a cosy single bed.
Berths: 3 | Belted Seats: 3
---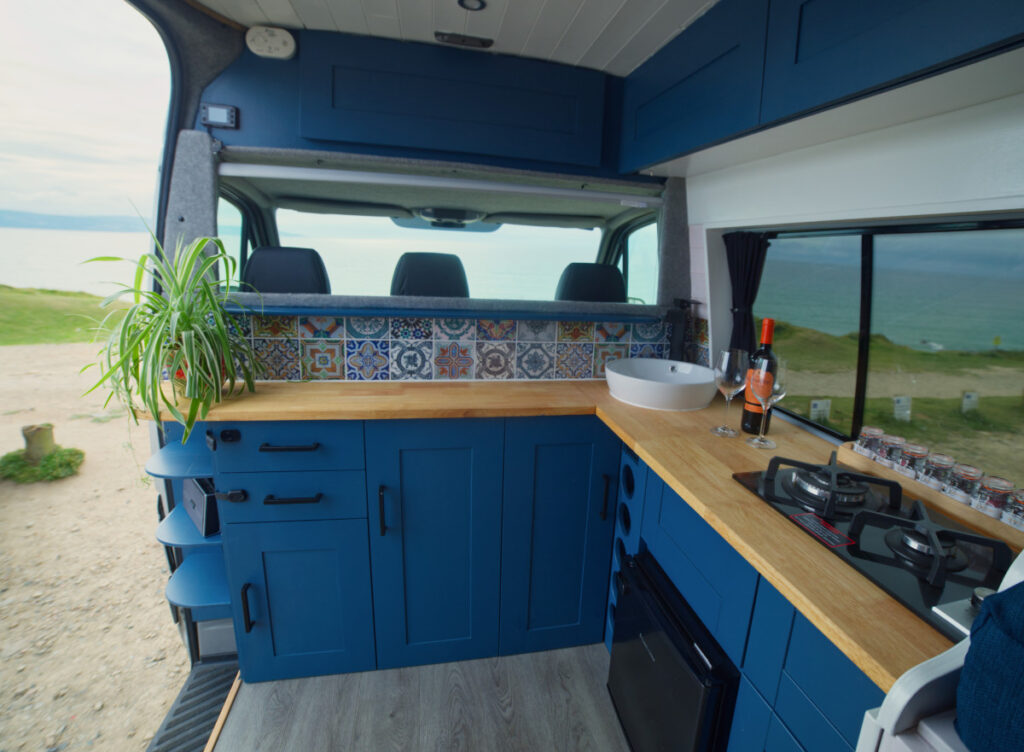 There will be no risk of feeling blue within Trevor! Cook up a feast to compliment your seaside views in Trevors spacious kitchen, equipped with a 2 ring gas hob, an abundance of worktop space and a refrigerator to keep your drinks cold – paella and chilled beers by the beach anyone?
Berths: 3 | Belted Seats: 3
---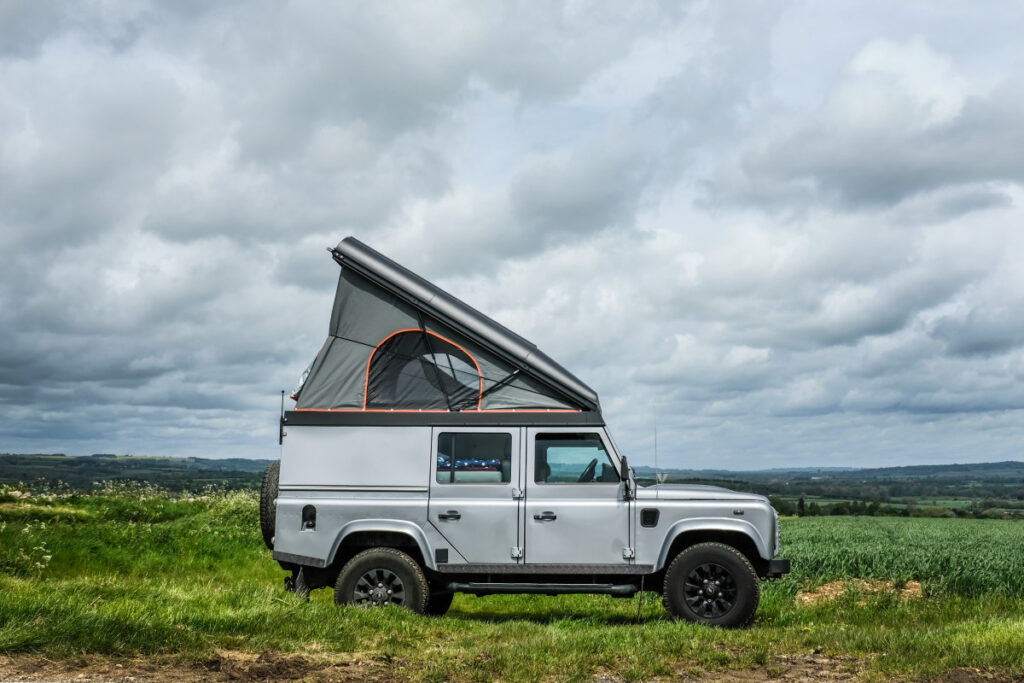 Deceptively spacious, Drover has 5 belted seats and space to sleep 4, there is plenty of room for the whole gang. Sleep under the stars in Drover's pop-top roof tent which sleeps 2. There is also a bench-cum style bed downstairs to fit two children or one adult. 
Berths: 4 | Belted Seats: 5
---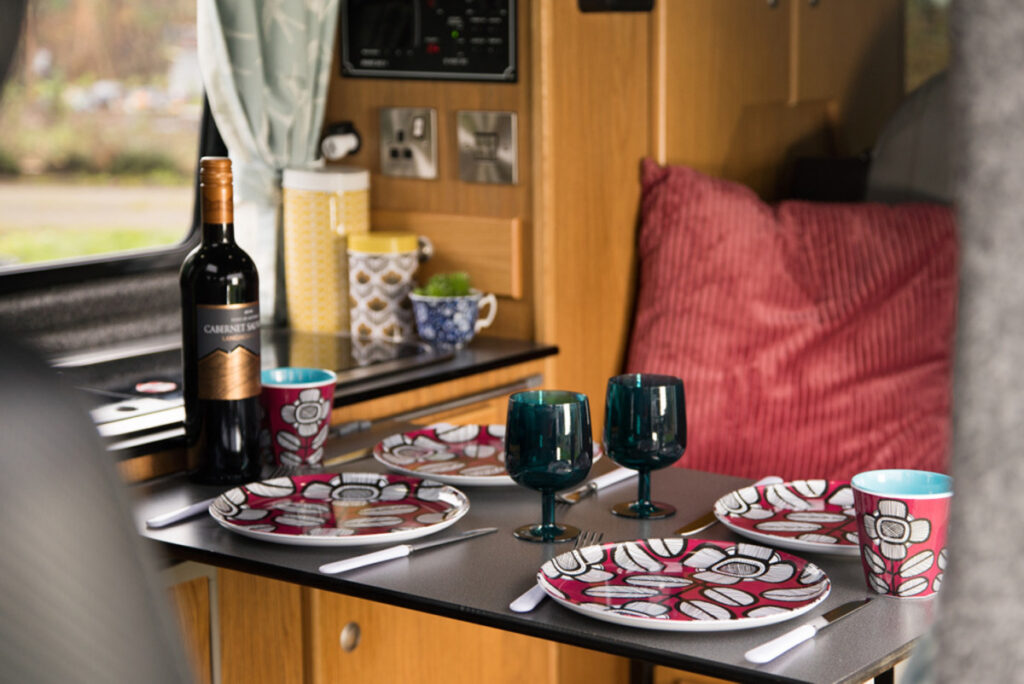 Alan is a modern classic; the versatile and surprisingly spacious VW T5 is the perfect campervan for a friend's getaway. With his rock and roll bed and pop top roof for extra space or sleeping, Alan is an awesome campervan rental that you will love taking away on your very own epic campervan road trip.
Berths: 4 | Belted Seats: 5
---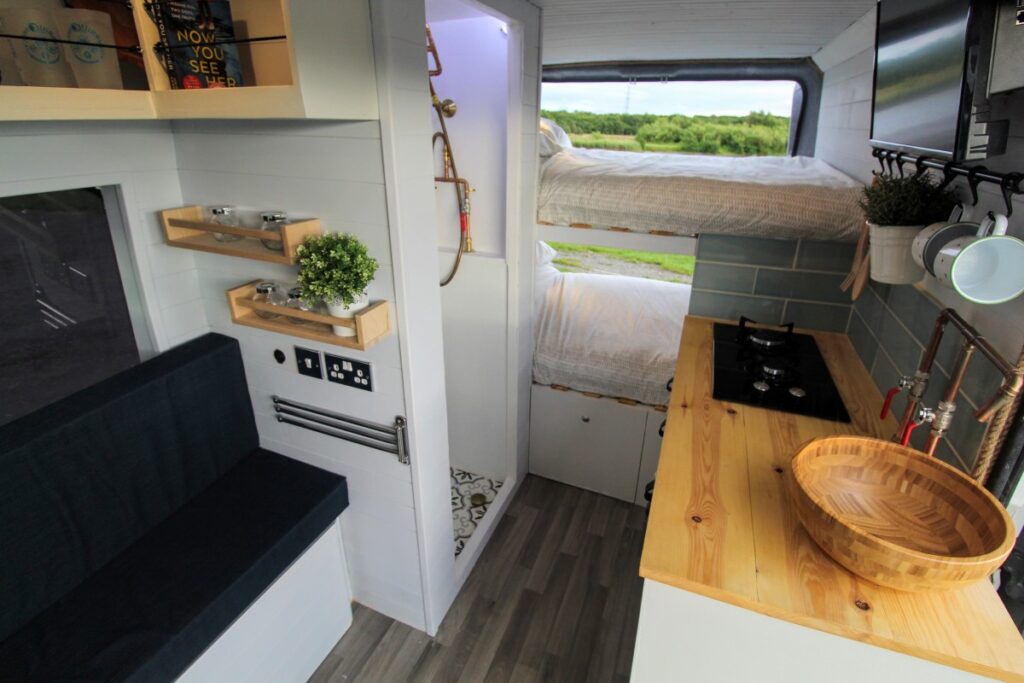 It's a rare thing to find something in life that literally ticks every single box. Sleeping up to an amazing 6 adults, this campervan is like a Tardis! There are two fixed rear double beds and a third that converts from the front seats. So, this pet friendly camper is perfect for a group of friends off on an epic road trip adventure! 
Berths: 6 | Belted Seats: 6
---
Tips for camping with friends
Find a suitable campsite – This is arguably the most important part, finding a space suitable for the type of holiday you'd like. Make sure the campsite allows fires, bbqs and doesn't have set pitches so that you can share a space together.
Cooking rota – One of the best parts of camping in a campervan is having a kitchen. This gives you the opportunity to cook all your favourite dishes from home. Creating a cooking rota allows you to switch it up and try all sorts of different meals. Extra tip: If you're going as couples, mix up partners and cook with people you haven't necessarily spent much time with. Take it up a notch and create a cocktail rota to complement your dinner, margarita anyone?
Bring plenty of games – Is there anything better than settling down after a long day of exploring with a couple of beers and a few card games? Have everyone bring their favourite game to the trip to ensure you never run out of fun things to do.
Find a suitable walk for the entire group – When going away with a group, it's important to know that everyone has different fitness capabilities. To ensure everyone has a great time hiking, make sure you plan routes in advance and consider those that may not hike regularly. And don't forget to bring along maps, snacks and plenty of water.
Arrange yourself in a circle – Why camp directly next to each other when you can camp in one giant circle? It's the most social way of camping and gives you visibility of the entire group. The middle becomes a natural focal point for the whole gang and is the perfect place to light up the campfire.
The post Camping With Friends: 10 Campervans for Group Getaways appeared first on Quirky Campers.