A top 10 list of where to source some awesome van-friendly gifts and products from tremendous independent makers and creators.
During the Covid-19 pandemic, retailers have had to radically rethink and adapt their way of selling. Online shopping accounted for 21.8% of all retail sales in the UK in 2019* and that looks set to rise. Though, perhaps not exponentially, and perhaps for a specific type of sale.
What has been absolutely evident over the last 12 months is that there has been a delightfully heart-warming trend towards 'shopping local' and supporting independent makers. It is the local farm shops, coffee houses, bakeries, and independent crafters who have found resourceful ways to enable the British public to obtain goods and services and maintain some sociable connections.
Supporting independent retailers and makers is absolutely something that the Quirky Campers team believes in. We place a strong emphasis on bringing you independent makers at our festival Camp Quirky and you can find more in our ebook Conversion Guide. And we hope that this move more widely towards sourcing products from these types of industrious people will continue way, way past the pandemic!
With this in mind, we've put together a list of our favourite independent makers! Some of these you may have come across at a previous Camp Quirky event. If you're looking for a camper van orientated gift for someone, or you want to get some eco-friendly products delivered to your front door – this is a good place to start looking!
1. Vanlife Eats

Vanlife Eats is the place to go for vanlife recipies and cooking. From equipment to cook your food on, to utensils to eat it with; Vanlife Eats is a one stop shop for inspiration and the stuff you need to make it happen! Our favourites from their shop include a hand operated food processor and bamboo drinking cups which are a fabulous eco alternative to plastic!
Mary Makes Zero Waste
Mary Makes Zero Waste sells a wide range of eco-friendly, reusable items that are all handmade by Mary. Some things are great for using in your van; we're big fans of the reusable kitchen roll and the make your own beeswax wrap kit which has the added benefit of being a fun activity to do whilst we're in lockdown! She also does gift vouchers if you can't decide what to get someone for a gift!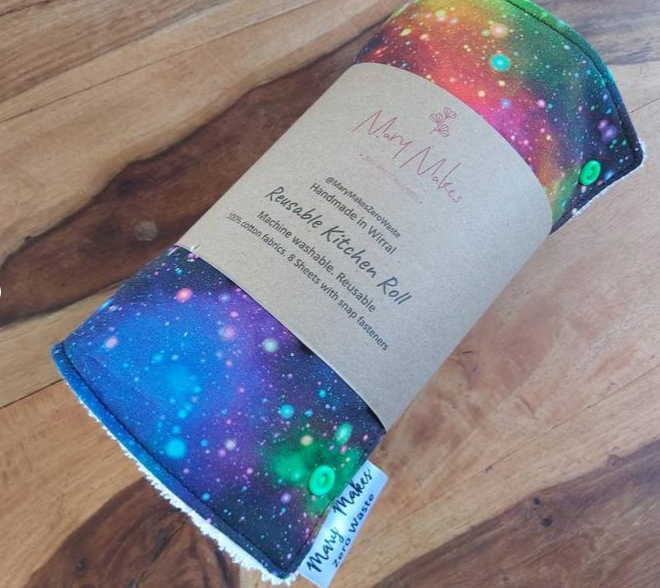 Miss Green Clean
Miss Green Clean provides cleaning services across East Kent with a focus on using natural products with no waste. In her shop, you will find both the cleaning products and the tools to use them with! A great addition to your kitchen cupboards in your van and your house, which the Green Clean team will hand deliver around the East Kent postcodes.
Kildwick Compost Loos
If you're in the middle of, or planning your campervan conversion, we think you should check out Kildwick.com. From fully assembled to DIY compost toilet kits, these guys have everything you could need for installing an eco-friendly composting toilet in your campervan. And, if you're already on the compost train, then you can pick up cleaning and care supplies in their online shop too.
These Two Hands
These Two Hands is a wonderfully curated online shop full of the most wonderfully crafted homeware, gifts and accessories. Items are sourced from local independent makers; every purchase makes a real difference to every maker. Our absolute favourites are these plantable wildflower cards which are an awesome thing to send out some well-needed messages of love and friendship.
Katie and the Jellyfish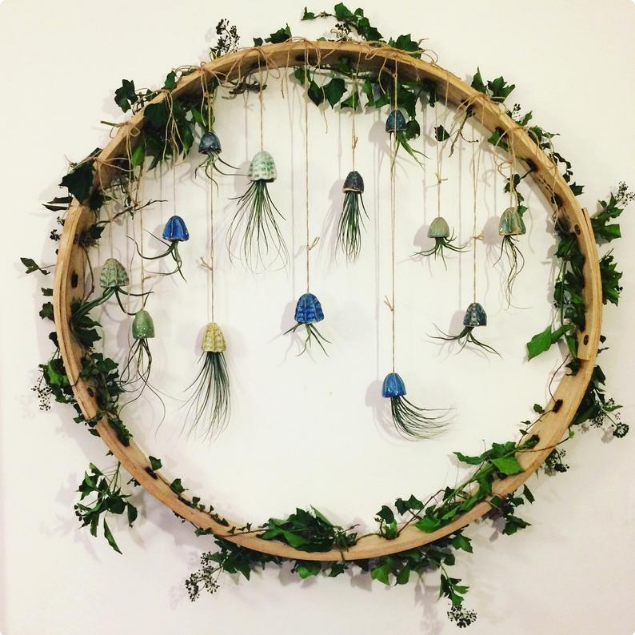 Everyone loves a succulent, right? Katie and the Jellyfish take ceramics and succulents to the next level with their hanging air plants that have an uncanny resemblance to, well, jellyfish! These are small enough to find a space in your campervan without taking up much room, and bringing some outside in.
Wild Pup Shop
Wild Pup Shop is a great place for handmade accessories for humans as well as animals, but we want to shout about the gorgeous dog collars in particular. It's great to find someone hand making and selling vegan dog collars that are totally beautiful.
Herb's Magick Path
Herb's Magick Path focuses on natural herbal remedies made from ingredients gathered from nature. Given that many people are working from home at the moment; sometimes in makeshift offices and sub-optimum chairs, we think their pain relief balm is a winner!
Ailsa Bee Photography
Ailsa Bee Photography is a lifestyle and branding photographer in Cheshire. We are in love with her candid, natural photography style. Maybe you want to celebrate the arrival of a new person, immortalise your four-legged family members, or perhaps you're looking for a wedding photographer? Whatever you want to capture in a photograph, we highly recommend Ailsa!
Windy Smithy
Windy Smithy are makers of wood burning stoves and tools that are primarily designed for use in living vehicles, caravans, boats and yurts. Handmade in Devon, if you're after a quality wood burner for your campervan conversion, you should definitely check out these guys.
Shop Quirky
Of course – if you want something truly camper van orientated, then check out the Quirky Campers online shop! Here you will find online workshops, a fantastic e-book all about campervan conversions, as well as git vouchers for future camper van holidays!
*Source – statista.com
The post 10 of our favourite independent makers appeared first on Quirky Campers.