Campervans are designed to hit the open road and cover the miles.  How many miles will vary a lot, depending on whether you are a full-time van lifer, a weekend warrior, or you hire your campervan out with Quirky Campers. Irrespective of how often your van heads off on an adventure, it's super important to make sure you keep on top of essential campervan maintenance checks.  You don't need to be a qualified mechanic to carry out some all-important safety checks but you do need to do them regularly.
If your van is on the rental fleet or you are considering hiring your campervan out campervan maintenance is even more important to keep on top of.  For an experienced campervan owner, a breakdown can be just part of the adventure.  However if you have a paying customer break down, it's more hassle for you and potentially really stressful for them.
So, how do you avoid breakdowns? Check out these handy campervan maintenance tips
It may seem obvious but the only trick is to keep your vehicle well maintained and regularly serviced. Here at Quirky Campers we recommend two full services a year, one with the MOT and another 6 months later. On top of that an inspection by a competent mechanic every 2 months or 2000 miles, whichever comes first. In addition, it is essential to keep on top of these basic checks.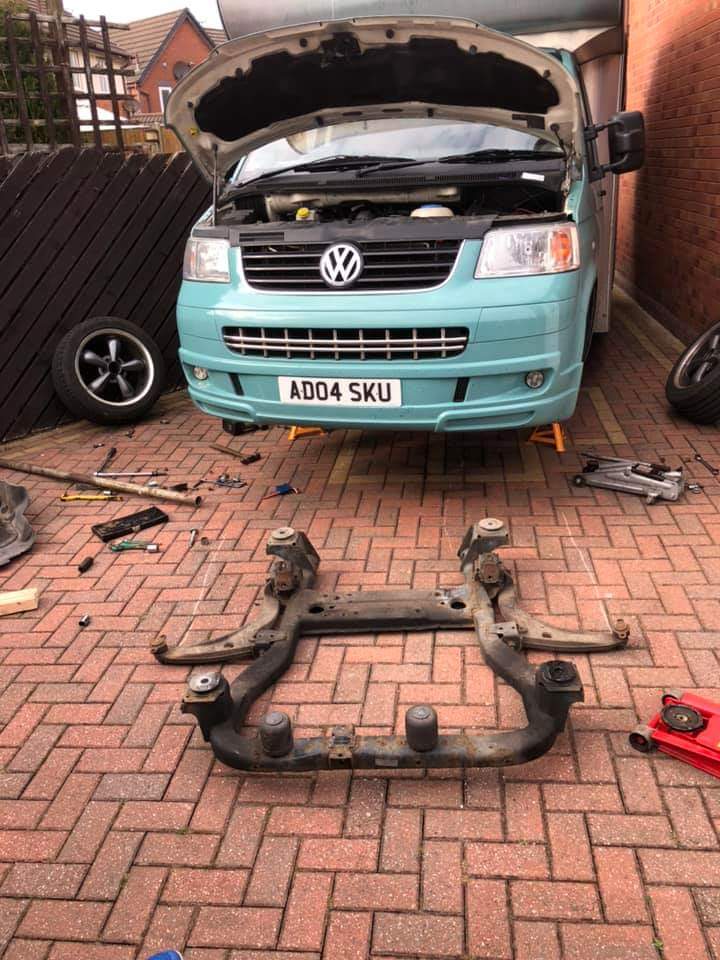 Tyres
Check your tyre tread and pressure after each van hire.  If you've had a run of customers heading to the other end of the country and back, they will have worn the rubber.  So, make sure they're within the legal limits.  Look out for nails, cuts, or odd bulges.  It's also important that you check the tyre pressure.  Something like this digital inflator with display works really well.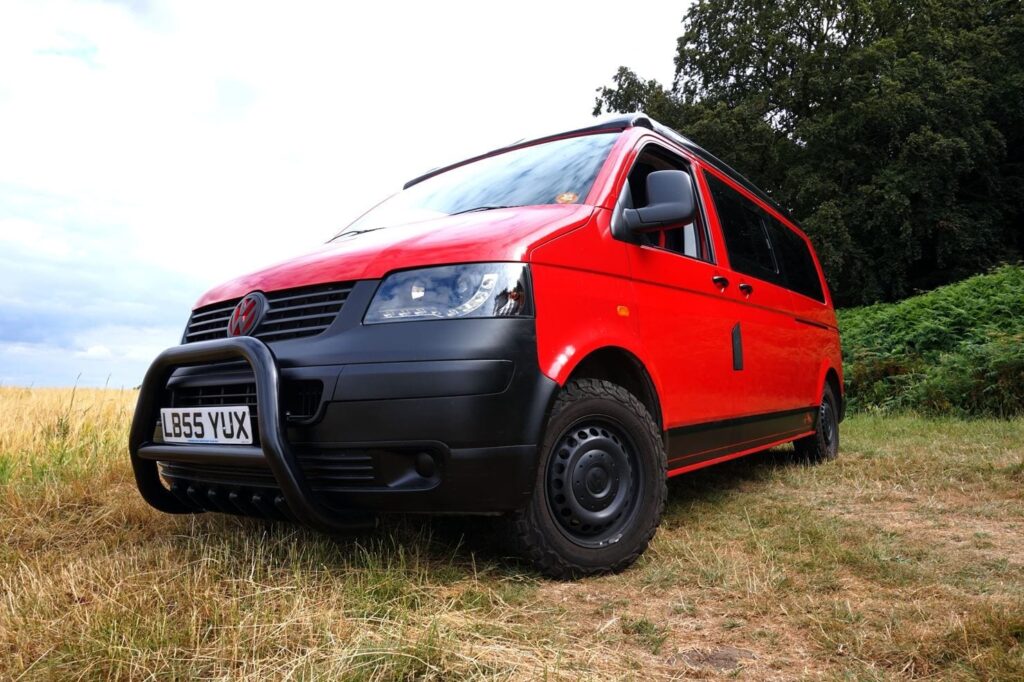 Engine Oil
You should check the oil levels every couple of weeks, and definitely before a long journey.  If you think you're needing to top up too frequently, you might want to consider popping along to your local garage to get their thoughts.
Battery
If any vehicle isn't used for an extended period of time; the battery can become drained. We recommend charging it once every 4 to 6 weeks.
Coolant/Antifreeze
Importantly, you should check the coolant when the engine is cold!  Make sure the coolant is in between the minimum and maximum levels.
Wipers and Screen Wash
You'll notice when you're driving your campervan if the wiper blades are getting a bit smeary; they'll likely need replacing once or twice a year.  No-one wants to run out of screen wash on a journey, so it's not a bad idea to pop a spare one in the van if you have room.  This is recommended in more inclement weather seasons. Remember, it is required by law to have a fully functioning screen wash system!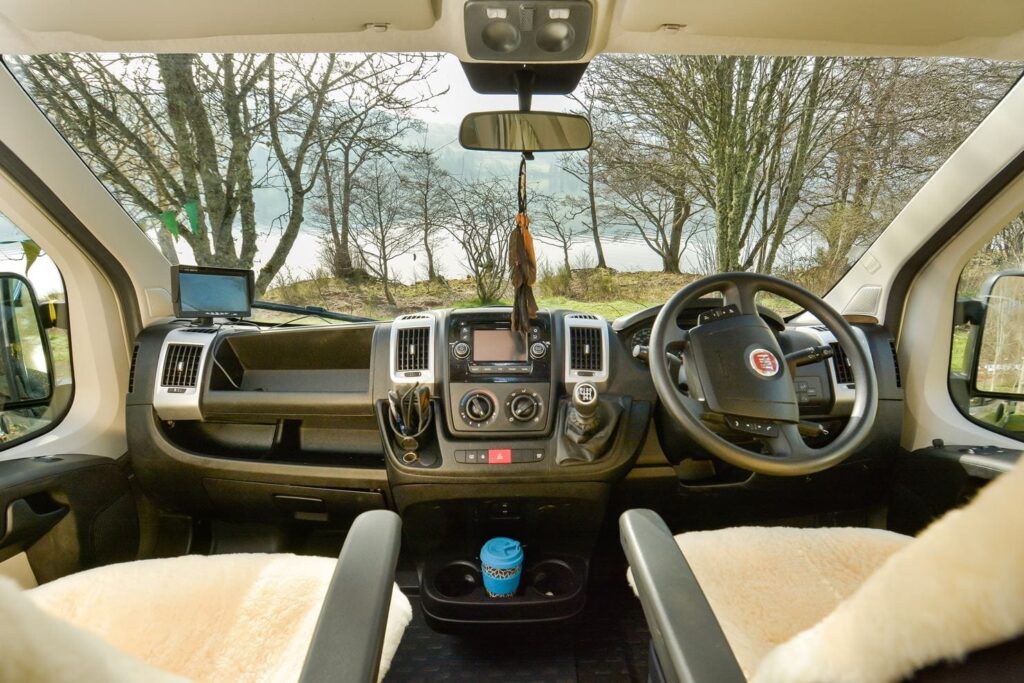 Lights
Many vans will alert you on the dashboard if you have a bulb out somewhere.  However it's a good idea to physically check your van over to make sure all the lights are in working order.  Look out for blown bulbs and cracks or dirt on the lenses.  And don't forget the fog lights!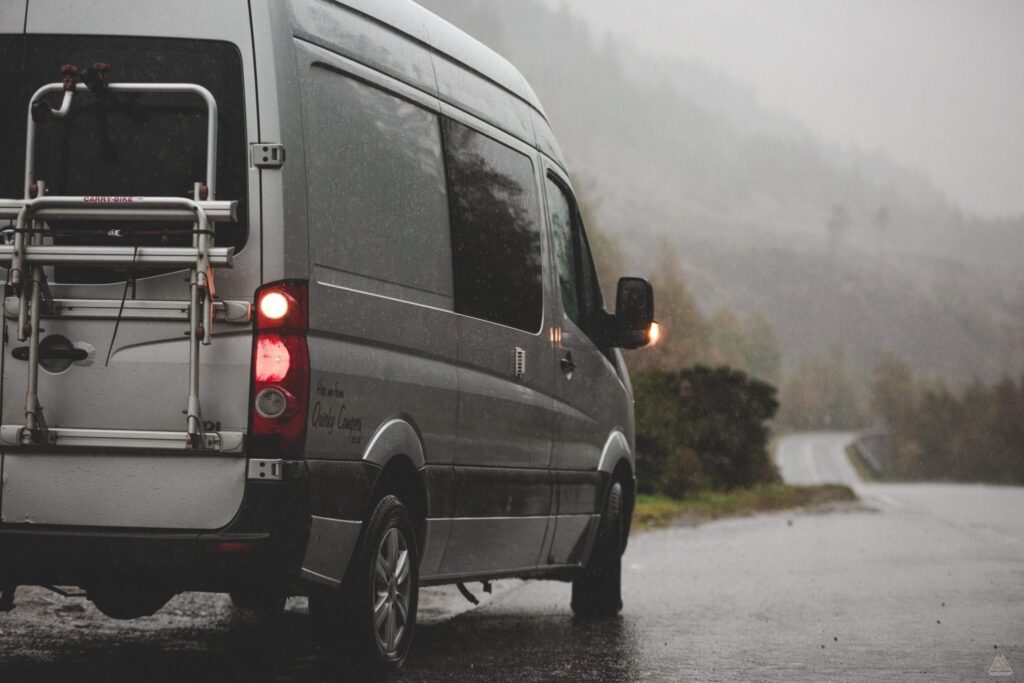 Spring Clean
Chances are that you've used this lockdown time to spruce up your pad and finally sort out the spare room! Well, this is the perfect opportunity to do the same with your campervan!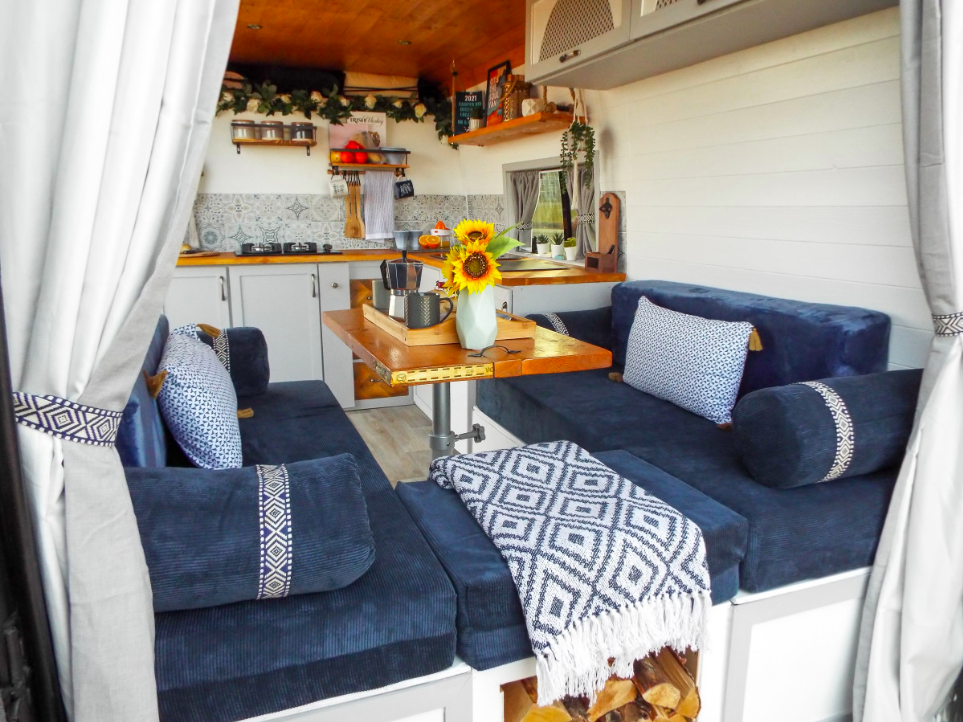 This is the chance to do a really deep Spring clean, getting into all those nooks and crannies so your campervan is sparkling and shiny ready for the next road trip adventure. Check out our blog on how to effectively clean your campervan in order to reduce the risk of spreading Coronavirus.
Fixtures and Fittings
We've all got a list of campervan maintenance jobs we're supposed to get "around to". Maybe your need to fix the wonky knob on your drawer handle or sand down and varnish your wooden work surfaces. Now is the time to tackle these small but potentially quick wins. Perhaps, with more time on your hands to get some Instagram inspiration, you might decide to give your beloved camper interior a bit of a face lift and spruce up the interior decoration?!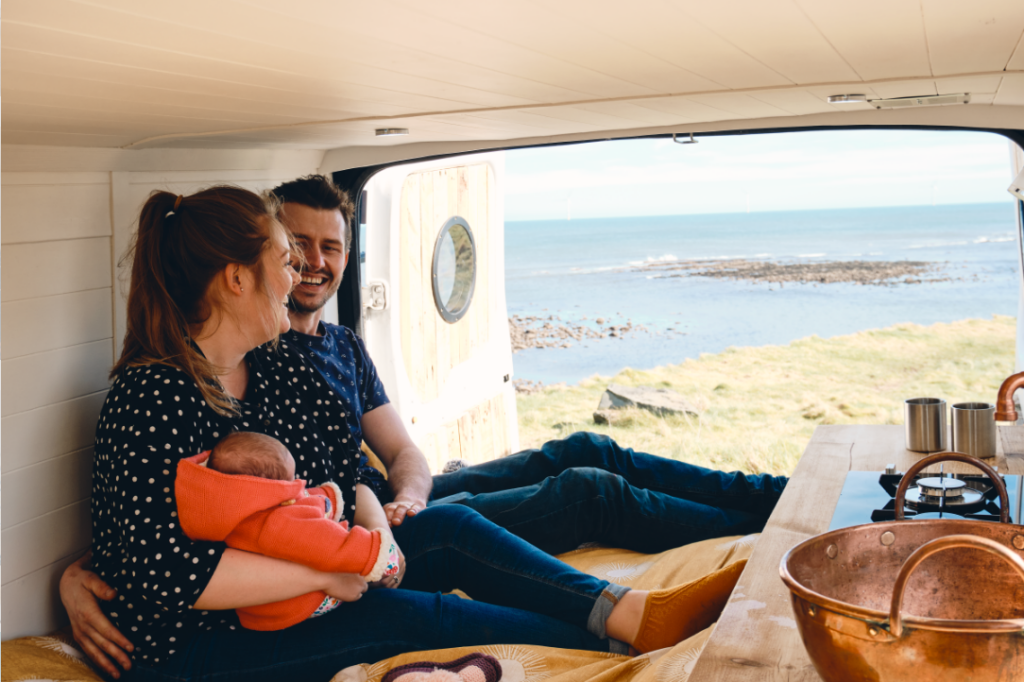 We know that everyone is itching to be able to get away to the countryside, the mountains, or the glorious coast.  Following these top campervan maintenance tips will keep your camper in prime condition ready for when the lockdown restrictions are lifted.
What if, despite your best efforts, someone does experience a breakdown?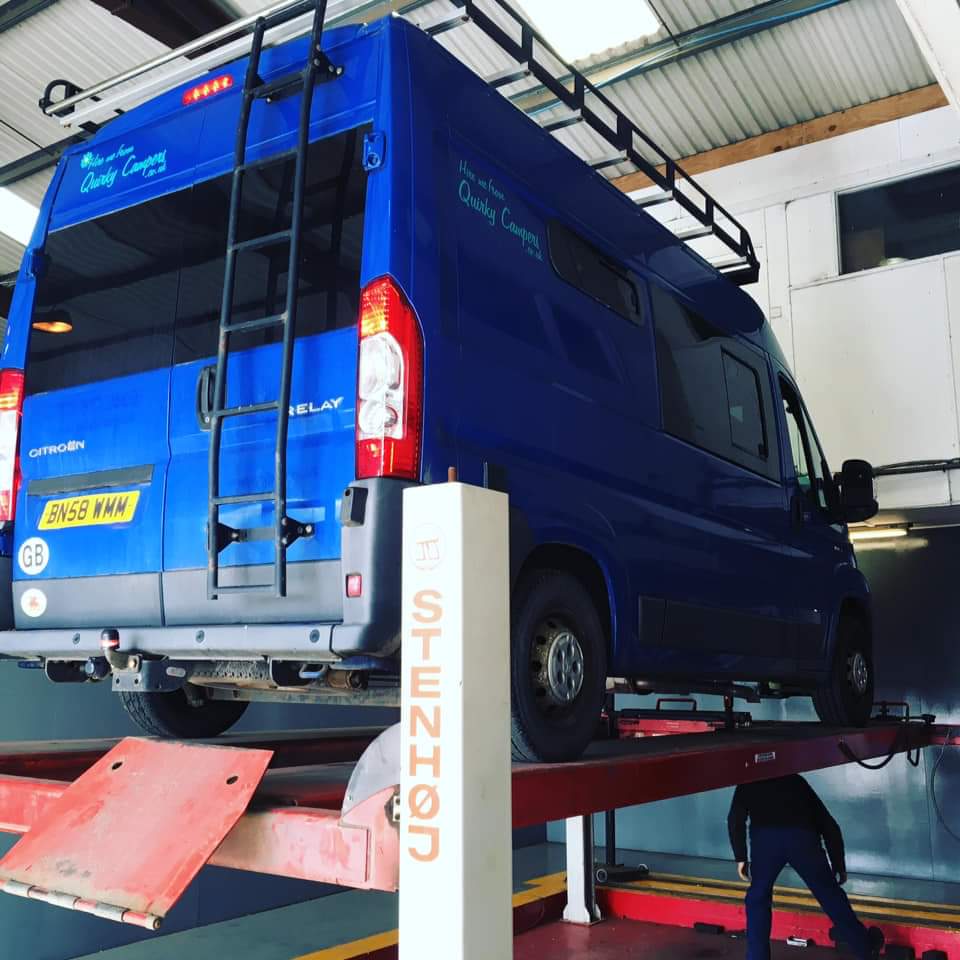 Despite our best efforts, when there are vehicles involved no system is failsafe. Thankfully, it's part of the requirements to list your van with Quirky Campers that all our owners have a breakdown policy in place. So, if the worst does happen, you know that help is on the way!
For peace of mind, do check your breakdown policy and ensure it is valid for your vehicle type (especially if your vehicle is over 3.5tons).  Remember that as your van is a hire vehicle, it will not be covered by personal breakdown cover and ensure that you have appropriate cover.  Make sure there is a copy of the details in your glove box for the customer to refer to.
Imagine you receive the unfortunate call to say that your customer has broken down. Do your best to reassure them as they may well be feeling anxious or shaken. Explain the process to them; if the breakdown/damage cannot be fixed by the road then they may get relayed to a garage or back to you. If they cannot carry on with their trip they will be offered a refund for the days not used or the option of transferring to a different van if one is available.
At Quirky basecamp, we're used to dealing with a whole variety of situations, and we'll always do our best to make sure that the holiday continues as planned.
Whether you are hiring out your campervan or not, breaking down isn't a great experience.  So, keeping on top of these checks should ensure you limit the potential of this happening!
The post Campervan Maintenance: Top tips for preparing your campervan for the open road appeared first on Quirky Campers.