How to be a conscientious camper
Wild camping is one of the most fantastic experiences you can have in a campervan. Being off grid, self-contained and secluded, immersed in nature and experiencing your own little piece of private tranquillity is frankly totally awesome.  But, if there's one thing guaranteed to spoil the experience, it's coming across rubbish left by people who have been there before you.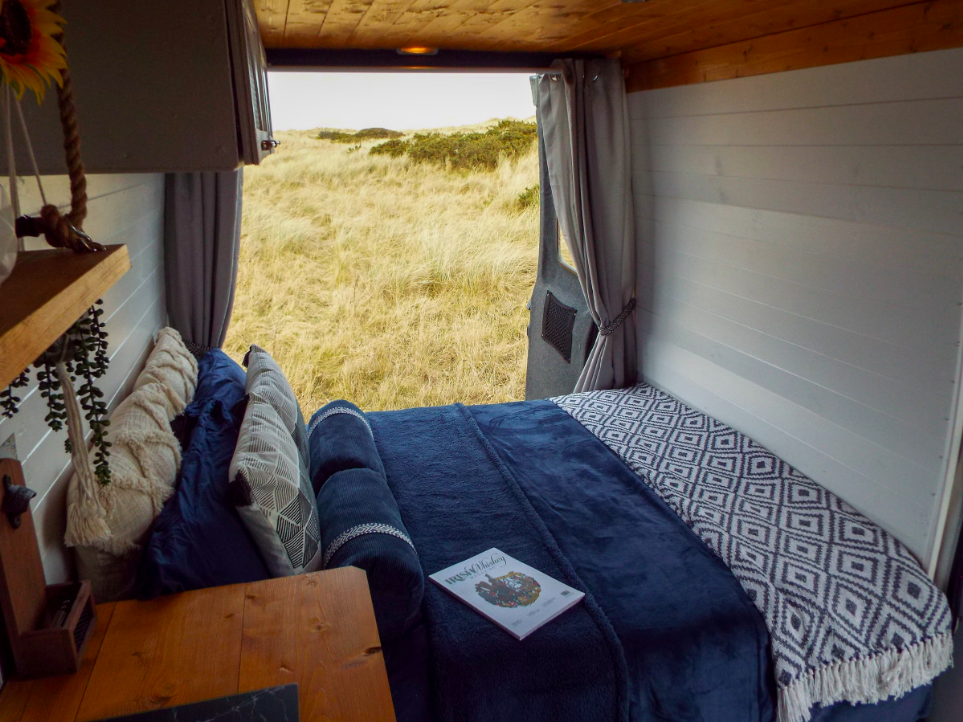 The Leave it Better Community is a camping community who promote the ethos of not only leaving no trace, but actually improving the beautiful places we're so fortunate to be able to go to sleep and wake up in.
Championed by some of our absolute favourite campervan people, Camper Dreamin', the Leave it Better Community aims to educate campers as well as the local communities of the places we stay in, and to turn around the sometimes-negative press that wild campers can get.
It comes down to four main things:
Up your leave no trace game
One of the best things about going on holiday in a campervan is that you have everything you need in one place. Kitchen, living room, bedroom and bathroom – all beautifully arranged into practical, magnificent rolling home.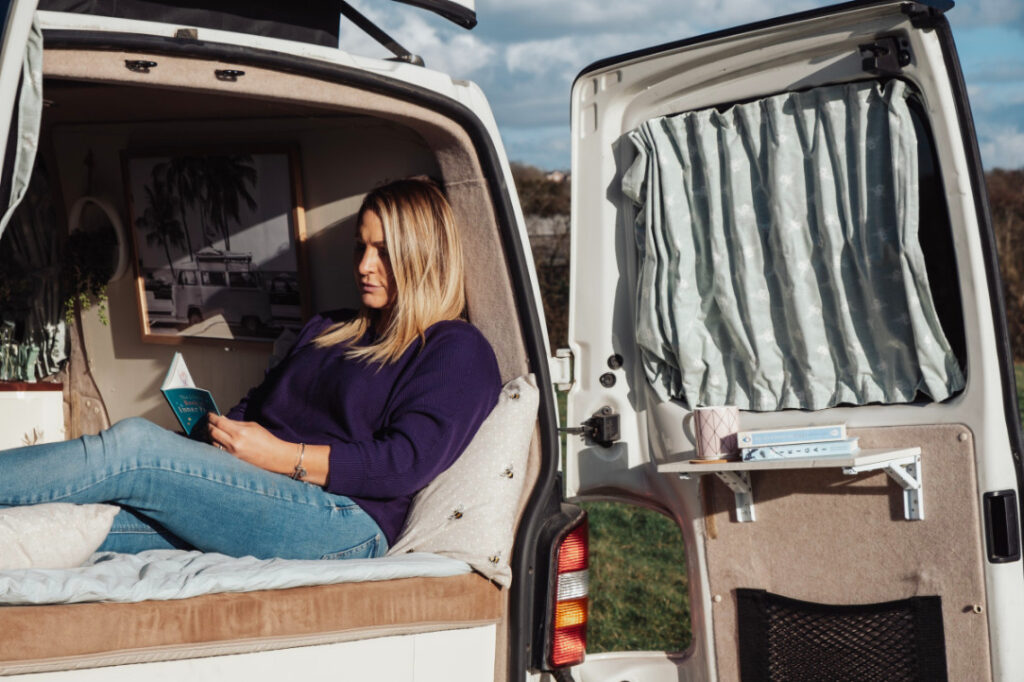 Of course, bringing everything along with you, means that you will inevitably end up with rubbish to dispose of periodically throughout your journey. Sadly, we've all been in places where more thoughtless people have discarded their trash irresponsibly.
We love the 'Pick Where you Park' initiative. Much like the #2minutebeachclean movement, spending just a few minutes litter picking the area around your wild camping park up is a great use of time! Not only does it improve your surroundings, it sends a powerful message to the local community that you really care, and it also acts as a kind of pass it on vibe; gifting the people after you with a spotless venue will probably encourage them to look after it as well.
Support the local communities where you are staying
Just because you're not stopping in campsites doesn't mean you don't have opportunities to financially support the local tourism in the place you are enjoying. You can contribute by:
Shopping local;
Dining in (or taking out) and having a break from cooking yourself;
Stopping for a pint at the local after a day's hike (like we need a reason anyway!);
Buying from independent makers and bakers.
Respect the locals and the wildlife
Remember that (much as you might wish it was), the place you are enjoying is not your home; it's someone elses. So, be a good house guest! Watch out for wildlife habitats, don't drive over land that obviously isn't meant for vehicles, and pay attention to signs! Whether it's wild spaces or urban park ups, locals (both human and wild) deserve some consideration for letting you share their awesome home.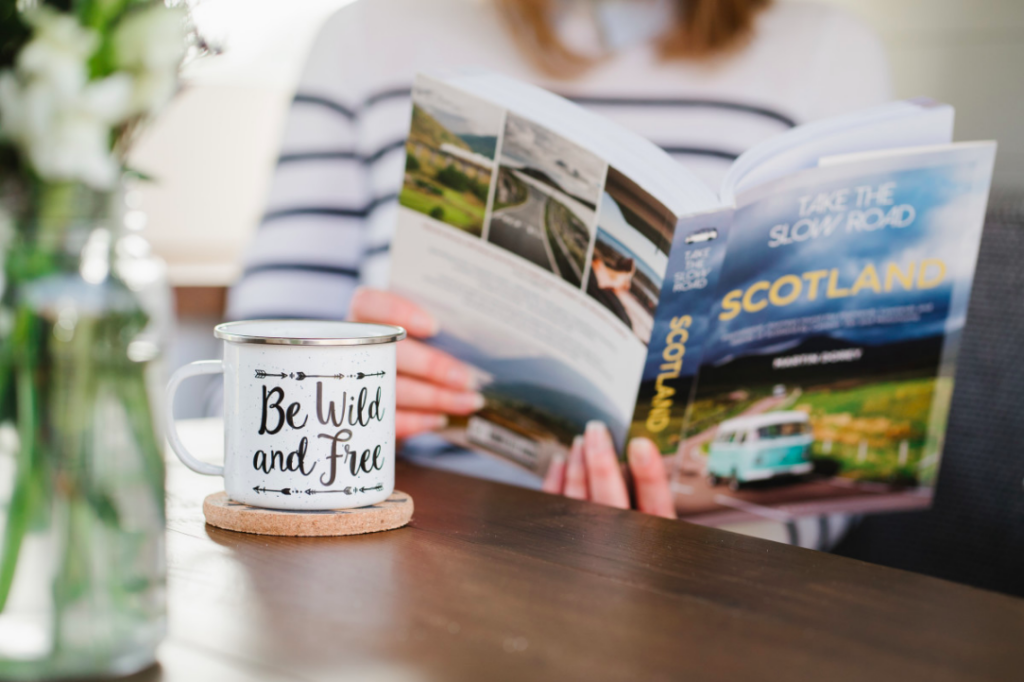 Pass it on!
It's not a particularly British mentally to shout about our good work. But maybe where this is concerned, we should change that! The more people that know about the Leave it Better Community, the more awesome work will be done to improve the places we are privileged to stay in.
Spread the Word about the Leave it Better Community!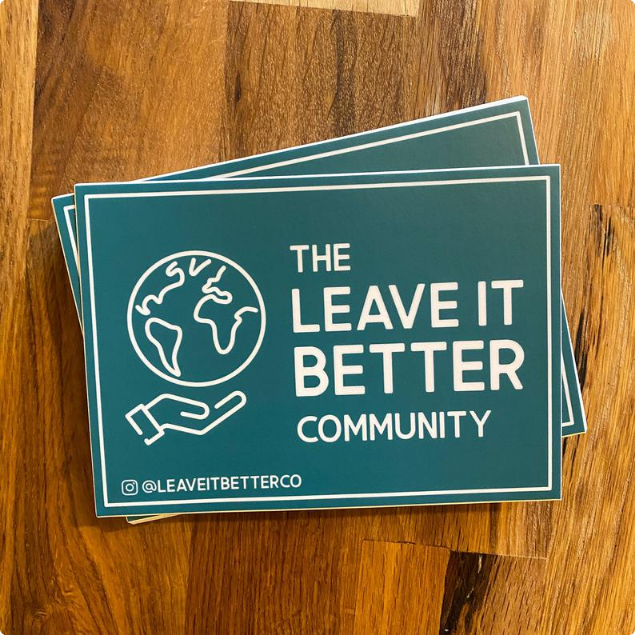 Van lifers are known for loving a good sticker!  A super easy way to spread the word and champion the clean-up message is to add this fantastic sticker to your collection!  Proudly sporting this on your rear bumper is a totally brilliant way to show people that you are part of a community committed to improving the reputation and experience of campervan holidaymakers.
The post Leave it Better: A Guide For Conscious Campers appeared first on Quirky Campers.