Known as the "Bluegrass State," Kentucky is a great place to visit if you like bourbon, horseback riding, and the great outdoors.
There are a number of waterways for fishing, kayaking, and canoeing. And the eastern region is full of dense forests and mountainous areas for those who enjoy camping and hiking.
While it may not be well-known for its National Parks, there is one National Park in Kentucky that is famous around the world; Mammoth Cave. There are also 8 National Park affiliated sites in Kentucky.
National Parks In Kentucky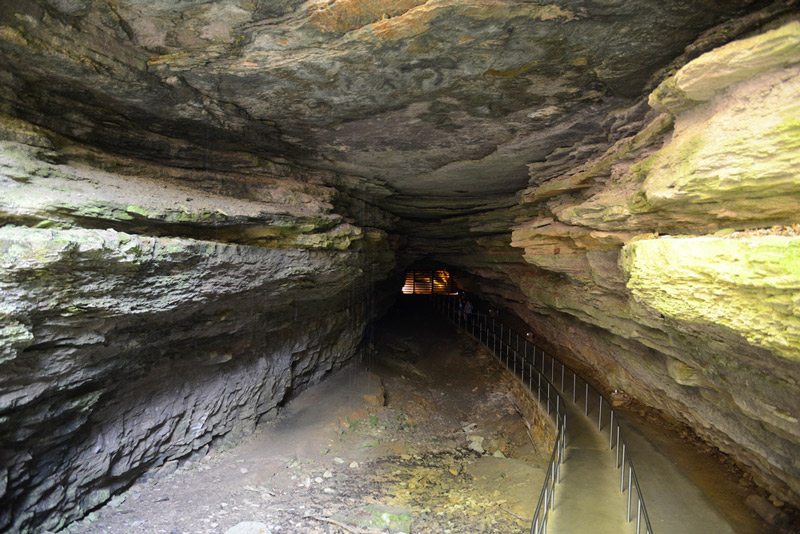 Mammoth Cave National Park
Located 90 minutes south of Louisville, Kentucky is Mammoth Cave National Park. This park is home to the the world's longest cave system; that we know of! It's also a UNESCO World Heritage Site and Biosphere Reserve.
Cave Tours
Touring Mammoth Cave is the most popular activity in the park. In addition to the self-guided Discovery Tour, there are two guided tours available for those who want to see deeper passages within the cave system.
The Mammoth Passage Tour costs $8 and stretches 0.75 miles. A typical tour lasts about 1.25 hours. This is the perfect cave tour for those who want a little bit of extra space or have small children. The paths are relatively flat and paved with a limited number of steps.
The Broadway Tour lasts 2 hours long and covers 1.75 miles. It costs $11 per visitor. Taking the Broadway tour is not something you should do if you're claustrophobic! Tight turns, dimly-lit passages, and low-ceilings make for an authentic cave experience.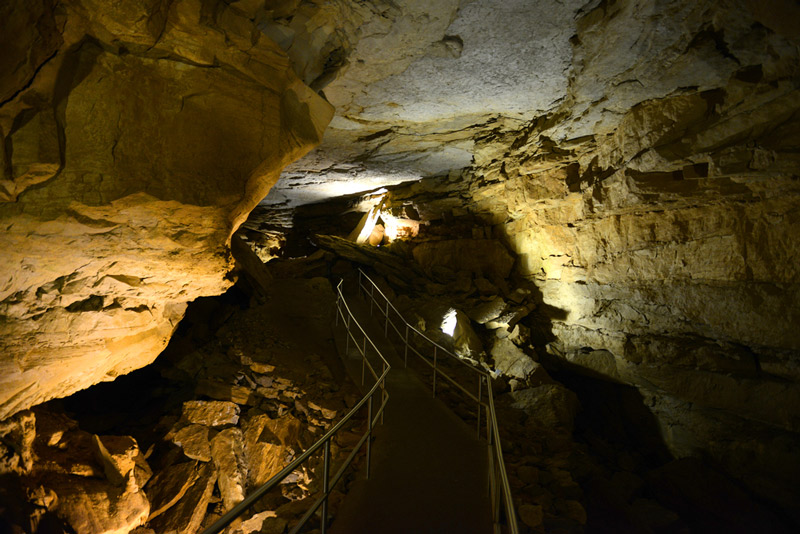 Other Things To Do At Mammoth Cave National Park
Visitors may be surprised to find, that there are a lot more activities to do at Mammoth Cave than walking beneath the earth. This National Park consists of deep river valleys, rolling hills, and miles of hiking trails above the ground.
A range of short hikes and long backcountry trails are spread out across 60 miles of paths. Many hiking trails are open to horseback riders and bicyclists as well.
Canoeing, kayaking, and boating on the Green River and Nolin River is a fun way to spend some time with family or try your hand at catching fish. Muskellunge, bluegill, catfish, bass, perch and crappie can all be found in the Kentucky National Park.
Multiple outfitters in the area offer kayak and canoe rentals for tourists to enjoy in the park.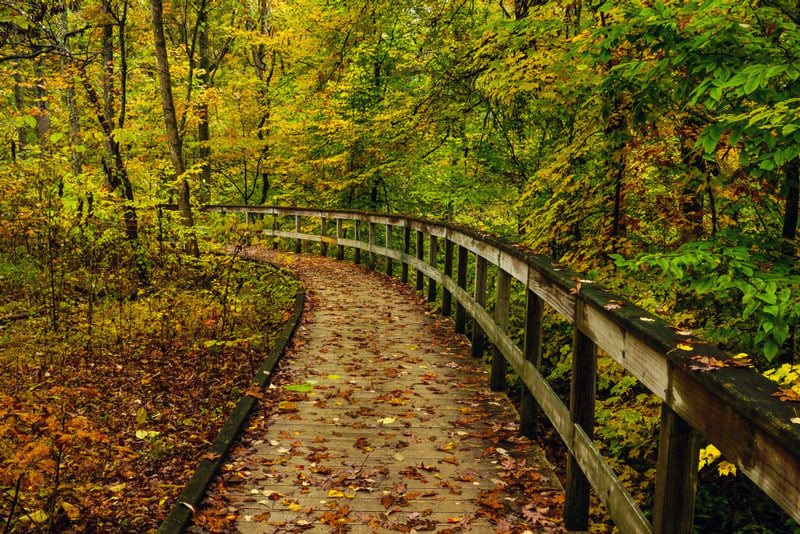 Camping
There are three front-country campgrounds, and 13 backcountry camping sites available for visitors to enjoy. The established campgrounds have amenities like showers, laundry machines, and a dump station.
The Mammoth Cave campground is available for tents and RV campers up to 38 feet in length.
This National Park has some incredible night skies so it's the perfect place to go stargazing right outside your tent.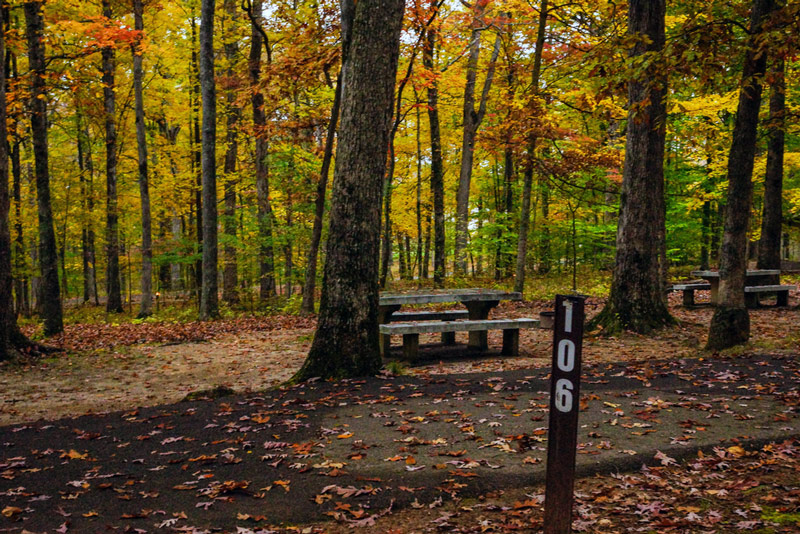 Pets
Leashed pets are allowed on all trails within Mammoth Cave National Park, but they are not allowed in the caves themselves. Fortunately, the Mammoth Cave Kennels offers boarding for both dogs and cats which costs $3.50 for the first hour and $1 for each subsequent hour. So you can go on a tour while your pet stays comfortable. 
Kentucky National Park Accredited Sites
Abraham Lincoln Birthplace National Historical Park
Big South Fork National River And Recreation Area
Camp Nelson National Monument
Cumberland Gap National Historical Park
Fort Donelson National Battlefield
Mill Springs Battlefield National Monument
Abraham Lincoln Birthplace National Historical Park
While many focus on the sixteenth president's ties to Illinois, he was actually born in Kentucky. At the Abraham Lincoln Birthplace National Historical Park, visitors can view the first Lincoln Memorial and visit the symbolic log cabin inside of it.
While the original log cabin in which young Lincoln lived is long gone, the family's water source is still flowing. The Sinking Spring is located just below the hill on which Lincoln was born and park visitors can walk down and see it.
The spring is connected to the natural underground water sources, so historical interest blends with ecology.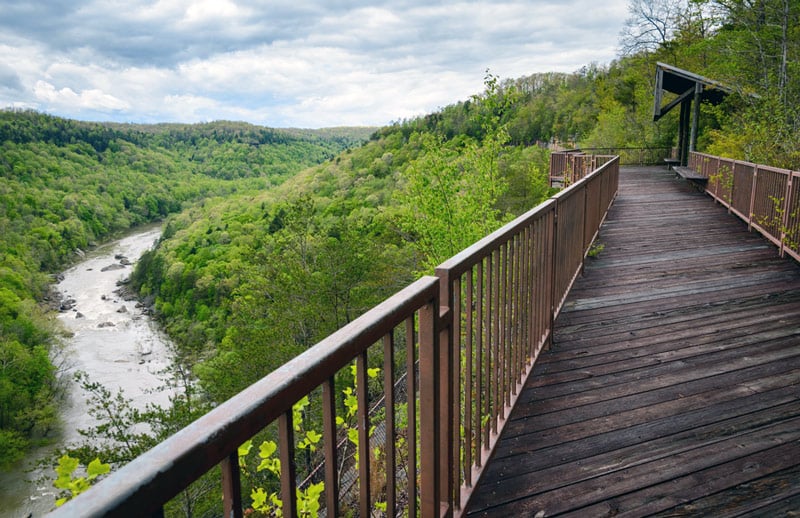 Big South Fork National River And Recreation Area
With over a hundred and twenty-five thousand acres of preserved land, this is a park for outdoors lovers. Visitors to the Big South Fork National River can choose from activities like hiking, rock-climbing, and white-water rafting. These trips can be done on your own or with experienced guides whose businesses are all located within the park.
Five different campsites are available within the park as well for those wanting to stay overnight. These range from basic sites to put up a tent to more luxurious RV sites. Some of these sites also offer services for equestrian campers, providing services for their horses as they bring them along on the trail.
Camp Nelson National Monument
During the Civil War, Camp Nelson was a Union supply depot. It was also a hospital that eventually became a recruitment center and training camp for African-American soldiers.
Because of this, thousands of enslaved people escaped to the camp and attempted to enlist. For those who were successful, the camp also served as a refugee camp for their wives and children.
Today, tourists can explore the unique history of Camp Nelson through the interactive trails within the camp. Five different trails of varying lengths and difficulty wind through the area, each with signals that put particular areas into historical context.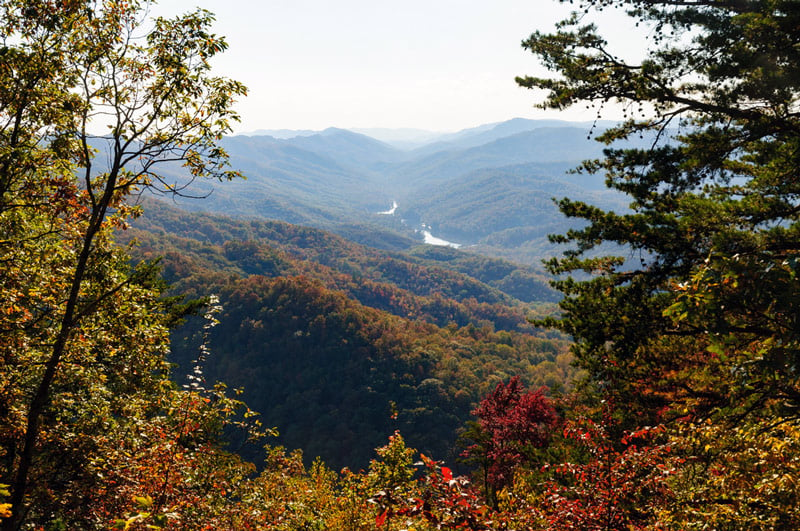 Cumberland Gap National Historical Park
Known as a "gateway to the west," Cumberland Gap National Historical Park covers many acres of beautiful wilderness. On its eighty miles of trails, visitors can hike past historical sites and watch for local wildlife.
Camping is available for those who wish to spend the nigh in inexpensive, designated campgrounds. For more adventurous visitors, Cumberland Gap allows backcountry camping as well. Campers apply for a free permit, then go out on their own to explore the beauty of the park on their own terms.
The freedom allowed to visitors within Cumberland Gap is a unique feature that allows them to deeply explore everything that the Gap has to offer.
Fort Donelson National Battlefield
Fort Donelson was a Confederate fort that surrendered to the Union army in 1862, a significant loss that set the course for a Union victory in the Civil War.
Today, the Fort is a historical site that focuses on the history of the Fort and educating visitors about the war. Visitors can see the Confederate Memorial or walk through the National Cemetery, the final resting place of many American soldiers from the Civil War and later.
Fort Donelson is also home to the Dover Hotel, where the surrender officially took place. Today, the Dover Hotel contains artifacts from the war as well as informational exhibits.
Fort Donelson is a somber memorial that focuses almost exclusively on the war itself.
Mill Springs Battlefield National Monument
As the scene of the first major Union victory in the Civil War, the Mill Springs Battlefield is both a beautiful location and an educational opportunity for visitors.
With a ten stop driving tour through the battlefield itself, visitors can explore the massive park and see the exact places where different parts of the battle took place.
The second stop on the tour, Zollicoffer Park, provides the opportunity for visitors to get even closer to history. Named for the slain Confederate general, Zollicoffer Park contains a memorial to General Zollicoffer and the mass grave of the fallen Confederate soldiers.
Visitors can also hike a half-mile through the park, seeing where battle lines were drawn.
National Trails In Kentucky
Lewis & Clark National Historic Trail
Trail of Tears National Historic Trail
National Parks In The Surrounding Area
The post National Parks In Kentucky appeared first on Parked In Paradise.