With so many apps out there covering everything from where to find the best camp spot to where you can find a public toilet at 3am, how do you know which ones are the best?
Well, don't worry, because we've compiled a list of the top Vanlife apps that you need to have on your phone. With these handy tools in the palm of your hand, you'll have nothing to worry about next time you hit the open road.
WikiCamps (iOS, Android, Windows) – $0.99 – $4.99
For Vanlifeing across the U.S., the U.K., Canada, Australia and New Zealand, WikiCamps has got to be one of the most useful and versatile apps there is. In fact it's not just one app, but five, one for each area of the world, which only emphasizes the vastness of the WikiCamps database.
Unlike other apps which feature a mix of wild and paid camping, WIkiCamps is centered around helping users find campgrounds, caravan parks and backpackers' hostels, as well as a whole host of other useful points such as POIs, information centers, day use areas and public dump points.
It lets you know whether a site is pet-friendly or has showers, and includes prices, photos and reviews. All of the sites are user-inputted, can be viewed on a map and sorted by name, distance and rating. Once you've found a site you like, it will give you directions to it from your current location, and even includes a 7 day weather forecast for your destination, as well as a share to social media function.
A couple of handy extras included in the app are a packing checklist and a satellite dish pointing tool with an augmented reality camera to help you find the best TV signal.
WikiCamps features one of the largest databases of any app we've seen, and it even works completely offline, making it a perfect companion for your travels.
iOverlander (iOS/Android) – FREE
Amongst all the other camping apps, iOverlander stands out as one of the best and the most tried and tested among travelers. As the name suggests, it's aimed at big vehicles, but is also an invaluable tool for camper vans too, particularly when voyaging into the great unknown.
As well as giving the user access to thousands of camp spots, it also contains all of the essential information for overlanders, helping you find fuel stations, mechanics and propane/butane refilling stations.
The content is entirely user-generated, moderated by the app's creators as well as a host of volunteers. Choosing from either a map or a list view, users can easily search for camp spots, filtering by criteria such as amenities, wild spots or campsites, and whether a spot is tent or pet friendly.
Coordinates, altitude, distances and dates visited are all displayed, making finding the perfect park up a breeze.
The app even features tourist attractions, off the beaten track destinations, warnings, road blocks and information about road quality, and best of all it works offline. The first three maps you download are free, and each additional map costs just $1. The descriptions are kept up-to-date, and can also be translated within the app.
US Public Lands (iOS/Android) – $2.99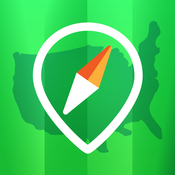 "The US Federal Governments owns nearly 650 million acres of land – almost 30 percent of the land area of the United States. These are lands that are held for all Americans."
This is the powerful ethos that drove self-confessed "Technomands" Chris and Cherie to create an app that could help boondockers seek out beautiful, wild and most importantly legal places to stay amongst the vast wilds of America.
The US Public Lands app allows users to see the boundaries of public lands managed by agencies such as the Bureau of Land Management, the US Forest Service, the National Park Service and the Department of Defence, displayed in beautiful technicolor all within the palm of their hands.
Campers can use this tool to seek out a camp spot without fear of encroaching on private land, and the app even tells you useful information such as whether permits are required, which activities are permitted and limits of stay, as well as having a satellite function for checking out the best camp spots from an aerial view.
Best of all, no internet connection is required, meaning you can completely disconnect and be one with nature.
Get the US Public Lands app here!
GasBuddy (iOS/Android) – FREE
Fuel. In almost all cases it's the single biggest outgoing in a Vanlifer's budget, so naturally we're all looking for the best deal. GasBuddy helps you do just this, with a database of over 150,000 gas stations submitted and kept up to date by a community with over 70 million members.
It works in real time, providing up to date gas prices with ratings and reviews of each station along with helpful information like whether a gas station has diesel, gasoline or power, and facilities like restaurants, car washes and restrooms. Users can filter by price, location and brand, and get price hike alerts before topping up.
GasBuddy also gives its members the opportunity to win free gas by competing in challenges and daily draws, as well as offering them an exclusive discount of 10c/gal on their first fill-up and 5c/gal on every fill-up thereafter.
Reporting gas prices helps others and raises you up through the ranks in the community, and GasBuddy can even be used to find and book exclusively discounted parking, as well as earning GasBack by paying through the app, saving you big bucks on fuel. In fact, GasBuddy users save an average of $340 per year, and the app works all across the USA, Canada and Australia- if only Europe had something as handy as this.
Open Signal (iOS/Android) – FREE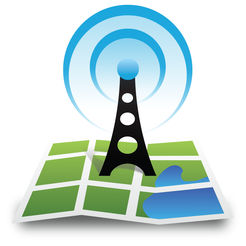 This app is one of many really handy tools to help you search out the best park up for the night, particularly if you're a digital nomad as it's all about staying connected and finding the best phone signal in your area.
Open up the app and you're immediately greeted with a signal boost compass, which helps you find the strongest signal direction by rotating in one spot until the arrow lines up on screen. The next section of the app is a map, which shows you by way of green and red dots the areas with the strongest phone signal- brilliant for scouting ahead if you know you've got some work to do that night, although admittedly the map can be a little slow or lacking in data sometimes. However, the more people that use it, the more data it collects, and the more the service will improve over time.
The OpenSignal app even allows you to test your connection speed for both downloads and uploads, and it can locate nearby Wifi hotspots too. The app requires an internet connection to work.
Park4Night (iOS/Android/Windows) – FREE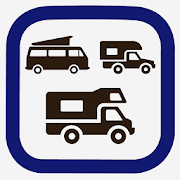 Possibly the biggest and most popular camping app in Europe, Park4Night was created by French computer development engineer and self-confessed motorhome enthusiast Bertrand Ficther.
Users are greeted on the home screen with the options to view a map, search their area, search a specific area or perform a quick search based on a few criteria. The map view takes you to a TomTom-based map covered in icons designating wild park ups, campsites, farm stays, aires, paid parking and many more options which can be filtered. Each spot lists its facilities such as toilets, dump stations and electricity, features photos, comments and coordinates, and even lists activities in the local area such as hiking, windsurfing, climbing, etc.
The downside? Every spot is user-submitted, and different people's opinions on what makes a good camping spot for the night differ quite a lot; one man's lay-by is another man's palace. There are a lot of not so wild spots on there, but for quick stopovers, picnic spots or campsites it's a great tool, especially if it's 10pm at night and you really just want to find somewhere to stop and sleep.
Unfortunately Park4Night doesn't yet offer an in-app translation service, so you'll find a large number of the spots and comments are written in French or German, as well as being based primarily in Europe, with the large majority of map points being around France and Spain. The app is free to download but to use premium features like offline maps there is a yearly subscription fee of $8.99 or a monthly fee of just $0.99.
Waze (iOS/Android) – FREE
Google Maps almost made it onto this list, but it was kicked off the top spot by Waze, a navigational app so good Google actually bought it out in 2013.
If you want to save yourself money and time (let's face it, who doesn't?) then Waze is an essential app to have on your phone. As you navigate to your destination, Waze helps you avoid blockages and traffic on your route, automatically diverting you around them as you drive.
It can warn you of everything from traffic jams to accidents, road hazards and police, and is always up to date to the minute thanks to its crowdsourced data, giving you real-time traffic and road information.
Not only does it save you precious fuel from hours wasted while sitting in traffic, but it also features prices of all the fuel pumps in your area kept up to date by fellow Waze members, making it quick and easy to navigate to the cheapest station on your route.
Waze also comes with all the handy features you could want from a navigation app: your arrival time based on live traffic data, a choice of guiding voices, and the ability to play music or podcasts through the app to accompany you on long journeys.
You can even connect Waze to your Facebook account so you can see which of your friends are also driving to your destination.
Community-edited maps and crowdsourced data are two very novel ideas combined into one extraordinarily useful app; a must-have for all the serious road trip addicts out there.
iHandy Level (iOS/Android) – FREE
This one's a bit of a wild card, and you're probably reading this thinking: what does this have to do with van life? Well, have you ever woken up after a night's rest with a crooked neck, only to realize you were parked on a slant causing your entire body to dis-align itself overnight? This is where the spirit level app comes in.
Although designed with builders and carpenters in mind, this is such a handy tool for helping you park your van on flat and level ground. It simply works using your phone's built-in accelerometer, simulating a real spirit level right down to the little air bubble and the woodgrain effect of a carpenter's worktop, letting you know how much of an incline you're parked on.
No more sore neck, no more pots and pans sliding towards you as you try to cook, just flat ground and easy camping. Your spine will thank you.
Get the iHandy Level app for iPhone here! (Click here for Android)
Green-Zones (iOS/Android) – FREE
Green zones, known as Low Emission Zones in the U.K. and by various other names differing by country, are areas around a city in which certain vehicles are either banned or must pay a surcharge to drive through, with the aim of reducing pollution in Europe's city centers. This can make navigating them, quite frankly, a nightmare.
Different rules apply to different vehicles, certain areas are more restricted than others, and parking- well, that's another story altogether. But thankfully the Green Zones app makes city-hopping a whole load easier.
It features information about dozens of cities across 16 European countries that can help guide you through the city streets without fear of being fined. It even has a camper-specific function, although this will cost you €7.90 ($8.90) a month or €29.90 ($33.60) for a year.
Environmental zones are displayed in various shades of colour, with overlapping zones varying in colour depth, creating a simple visual overlay to your map with all of the local laws listed alongside it.
The first time you open the app you will be asked to input all of the characteristics of the vehicle you're traveling in, so it can give you tailored information, helping you avoid things such as pedestrian-only streets and cycle lanes. It even tells you which are the relevant stickers or vignettes you will need to display on your vehicle to drive in certain zones.
Address searches and a GPS function are also available for an extra €2.99 ($3.40) in the app.
Roadtrippers (iOS/Android) – FREE
As the name would suggest, Roadtrippers is a map-based app built for travelers by travelers, allowing you to take the best possible road trip to your destination, or as we like to call it, a series of diversions. This app goes far beyond just planning a route, it helps you to discover amazing places you might otherwise have missed along the way, and discover new places you never knew existed.
Draw inspiration from the Roadtrippers magazine or their pre-made trip guides, and discover unique POIs like local diners, quirky roadside attractions, scenic points, national parks and hotels as you go.
You can plan a route with up to seven waypoints in the free version of the app, but if you want to add any more than that then you'll need to upgrade to Roadtrippers Plus, which allows you to add up to 150 waypoints per trip, for an annual subscription fee of $25.99. The premium package also allows you access to offline maps, collaborations with friends, custom map styles and exclusive deals.
The app automatically syncs across all devices you're using it on, and has exciting road trips across the USA, Canada, Australia and New Zealand.
So next time you're planning an epic road trip, make sure you keep this app handy so you don't miss out anything good along the way.
Get the Roadtrippers app here!
Flush (iOS/Android) – FREE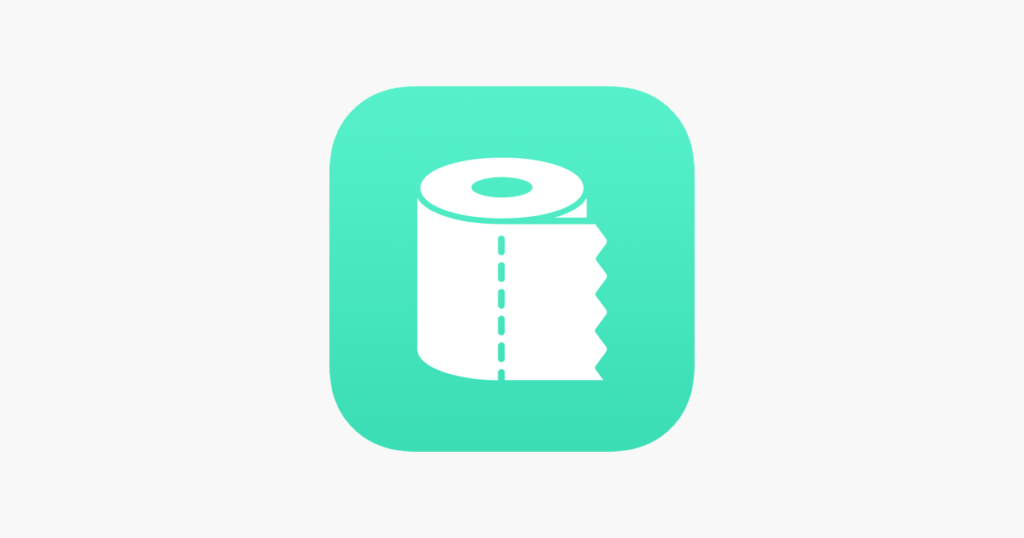 You've probably already guessed what this app is about, but to all those poor, long-suffering vanlifers who don't have a portable toilet in their van, this one's for you.
Flush is a growing database of over 190,000 public toilets around the world, all contained in one simple, helpful app. Find the nearest toilet to you and get directions straight there, and even filter by whether it has disabled access, requires a key, or a fee. You can also rate or report a toilet if it's no good, or add a toilet spot of your own.
No more mad dashes into the bushes or reaching for the nearest empty bottle- your bladder can breathe a sigh of relief with this tool in your pocket.
Get the Flush app for iPhone here! (Click here for Android)
Google Translate (iOS, Android) – FREE
Everyone knows what Google Translate does, but the app version of their handy free service is invaluable on the road, especially if you're traveling across the European continent, or road-tripping down through South America. Not only can it translate text in over 90 different languages, but it can also translate writing live on your phone. You simply need to take a photo in the app of something like a parking notice, and Google Translate will scan the sign for text and then translate it for you. This could also work for restaurant menus, leaflets, food packaging… You name it.
The app also comes with a handy microphone tool, which means you can speak into the app and it will translate as you go, allowing you to hold a conversation in two different languages at once. It's not entirely accurate, as grammar and expressions vary by language, but it will certainly help you get by.
Get the Google Translate app here!
WiFi Finder (iOS/Android) – FREE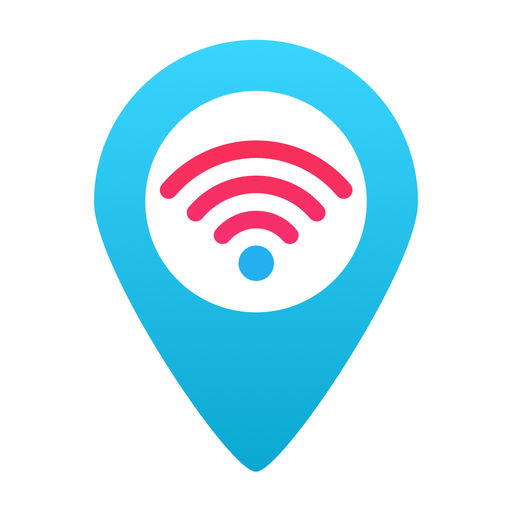 Living in a van, becoming a digital nomad- it's an incredibly liberating lifestyle. But sometimes you're stuck for phone signal, or that mobile data just isn't enough to let you upload your latest video or finish off a piece of work, so you head to the nearest town in search of WiFi.
Instead of trawling around for hours searching for an open network or a WiFi connection with a decent download speed, the WiFi Finder app can be used to simply and quickly find a WiFi hotspot to suit your needs.
They currently have a database of over 2 million verified WiFi hotspots available to search, in 50,000 cities across North and South America, Europe, Africa and Asia. This includes cafes, airports, restaurants, hotels and bars, and best of all the passwords are even provided for you, as well as information about WiFi speed and how secure the network is.
The WiFi Finder app even works offline by downloading a map of the area you'll be visiting, so having no phone signal is no problem, and you can submit your own spots to keep the database growing.
This app is a perfect companion for any serious digital nomad, or anyone who needs to stay connected on the road.
Get the WiFi Finder app for iPhone here! (Click here for Android)
Couchsurfing (iOS/Android) – FREE
This one may not be strictly vanlife-related but hear us out. Couchsurfing is arguably the biggest and most global platform that allows travelers to meet like-minded people; it currently has over 15 million members, and is available in virtually every country around the world. The platform may be aimed more towards backpackers but that doesn't mean there's not a place for van dwellers on there too.
The concept is simple: members sign up, fill out a profile, then they can either host travelers in their home or message potential hosts in search of a place to stay for the night. It's less of an AirBnB style affair and more of a community, which relies entirely on trust and the hospitality and shared loved of traveling among Couchsurfers.
It's up to the host how much they want to share; some may simply offer you a bed for the night, others will insist on showing you the sights and hidden gems of their hometown or city. It's one of the best ways of traveling as you can get some amazing insights and recommendations from the locals of the country or area you're visiting. For van travelers, it could also be used to find someone who'll let you park outside their house for the night, or who'll give you some water for your tanks.
However we must stress that this is a give-and-take community, not a service, so it's always a good idea to offer your host more than you wish to take. For example, if someone offers you a shower, you could offer to cook them a meal in return, or teach them a language or a skill you know. This allows you to connect with people you might otherwise never have met, and experience the world in a way that money can't buy.
In 2016 Couchsurfing introduced a handy new feature called Hangouts, a location-based feature allowing members to meet up in groups when they are all within a certain radius of each other. This, coupled with the Events feature, makes it a perfect platform to meet locals wherever in the world you may end up with your van. You simply start a Hangout stating what activity you would like to share with others i.e. "Go for a beer" or "Meet up for coffee" and other Couchsurfers in the area can see this, send you a message and arrange to meet up.
Full-time globe-trotting vanlifers know that sometimes this lifestyle can get a bit lonely, so having millions of other travel-enthusiasts just a phone tap away is a priceless tool for travelers looking to meet locals and get a true taste of the country they're in.
"You have friends all over the world, you just haven't met them yet."
Get the Couchsurfing app here!
So there we have it, the top apps that every Vanlifer needs to have on their phone. Have we missed anything out? Drop us a comment below and let us know what your essential Vanlife apps are!
The post Top Vanlife Apps: The Ultimate Guide appeared first on Outbound Living.