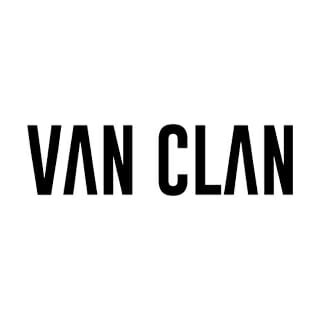 VanClan.co
Recently we got the opportunity to talk with Brandon, the founder of Van Clan. VanClan.co is a community website bringing together travel addicts and camper van lovers of all kinds. We got to hear from Brandon how this site got inspired and some tips for finding the best camper gear.
Interview With Van Clan
What made you want to start a website based around camper vans?
Ever since I was a kid I have always had a passion for camper vans, it started with the classic VW Bus when I was young but it then swiftly moved on to any kind of camper that could hold a bed and a kitchen. It blew my mind that you could travel on the road, go anywhere you please and take with you a comfortable home, and I'll be honest I was never a fan of tents, they're uncomfortable and take time to setup. But a camper van on the other hand is what I like to call a 'park and play' setup.
This love moved me on to travel in camper van, I did a year around Australia in a very… very budget camper. I road tripped around New Zealand and recently me and the team got back from a trip around California. For those of you that don't know us, we're based in the UK, it's a beautiful place, but sometimes we have to venture a little farther for those beautiful mountains and crystal clear beaches, but that's okay!
With these trips came the birth of Van Clan, a place where passionate road travelers could come to learn, laugh and entertain. We didn't want to niche ourselves to just van life, so we wanted to expand and start adding more coverage around expensive rides, ones that we can only dream of affording.
This gives readers the inspiration for new ideas, and possible new vehicle and gear to save up for. I want Van Clan to become the place people come to in order to learn about camper vans that cost $100 all the way up to $1,000,000. We don't discriminate we welcome viewers with no money *cough* us, and viewers who look towards to more luxury items.
What type of content can we find on VanClan.co?
We stick to only a handful of categories on Van Clan to keep things niche. We have a category about all things 'van life'. This features a wide number of stories from fellow travelers from all around the world, Russia, America, Australia, Europe, you name it.
We have covered a wide number of countries while collaborating with van lifers, so they can share their stores and inspire others to do the same. We then have 'campers' and a 'off road' category, this is where we feature 'rides', from handmade conversions to expensive campers built for millionaires, again to inspire!
Moving away from rides, we have a section about gear, this is where we feature the best travel products possible, looking for a portable shower? We've covered it. The best van life essentials? We've got you. Anything that's worthy to buy, we'll be here with our opinions on it!
Finally, we also cover trailers and tiny homes. We have found a wide number of road travelers enjoy bringing along a trailer, be it for their family or to tow on the back of their car so they can their dosage of travel wherever they go.
Since you've been exposed to so many van life stories – what type of van would you want to build?
I personally think the best van anyone can build themselves is a hand crafted one. Put blood, sweat and tears into it and it will reward you with many memorable moments and adventures. It's all well and good buying a camper van that's already done for you, but there's nothing quite like buying a blank canvas and letting creativity take its toll.
I have recently purchased a VW T25 that I plan to do up myself, using affordable materials and somehow giving it a 90's theme, this should hopefully start early 2019! So if any of you have an 90's ideas, be sure to message us, we'd love to know!
Are there any features of a van that you don't think you could live without?
I'm a huge fan of the awning. Parking up under the sun, popping out the awning with a few chairs, some friends and a few beers is a great way to experience the outdoors. And even if it's too sunny, let's say it's raining the awning is still a great way to stay away from the elements, you can even work outside while it's raining because, well you know… the awning is covering you!
And these aren't that expensive, a few hundred bucks and it can change the way you travel, for the good!
Mountains, beach or desert?
Every time someone asks me this I'm not sure how to answer it because it's such a hard question! I'd have to go with beach, and by beach I mean a beach with nobody on, a seclude one lets say! There's nothing worse than a packed beach. And there's nothing better than after a long drive looking out into the ocean and just relaxing. Plus the smells of the ocean is just amazing! There's nothing like it!
Where can we find more of your stuff?
The post Van Life Blog: Interview With VanClan.co appeared first on Parked In Paradise.